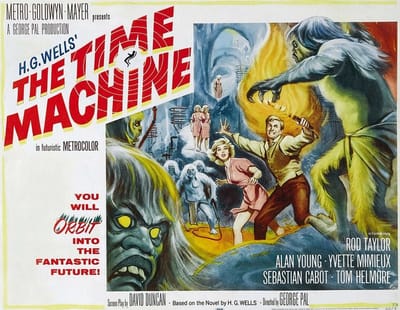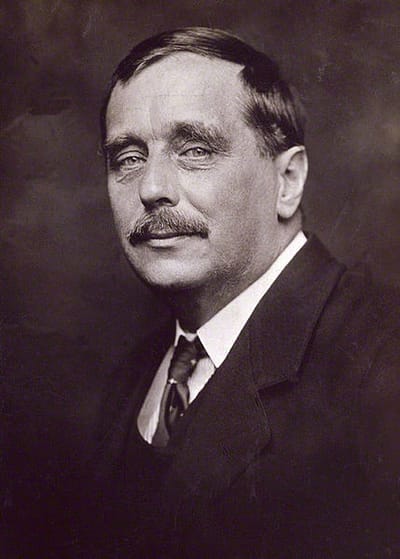 a socialist manifesto?

As with Charles Dickens' A Christmas Carol, H.G. Wells' Time Machine put me in a situation whereby I had seen the film long before I read the novel. I mention the Dickens' classic because Wells' classic happens to be another film adaption to get annual viewing in our house, at Christmas. Reason being, the film, made in 1960, which couples Rod Taylor with the very beautiful Yvette Mimieux, is not only a superb adaptation but has a proper seasonal feel to it - the story departs from New Year's Eve. 1899.

Once again, when reading the book, I was able to appreciate it for what it is, while marvelling at what was achieved with the film.

One of the positives about this book is that, although it is, after all, sci-fi, and deals with time-travel, it still, to a degree, attempts to answer some of those niggling questions we can't help but ask, in spite of ourselves, regarding the very absurdity of the idea - Wells at least endeavours to render the idea a more plausible one than the film ever does.

And that's not all. Although at times I find the language to be a little too stilted, rather than poetic - for me, it lacks the simple grace of Conan-Doyle, for example - its underlying theme, like with Jonathon Swift, is very much political, if somewhat less satirical. Wells must surely have been very much influenced by Swift's Gulliver's Travels; where the latter's creations, the Yahoo and he Houyhnnm, represent the two sides of man, so do Wells' Morlock and Eloi, whom our Time Traveller meets on his voyage.

Differently from Swift, however, The Time Machine is not an all-out attack on humankind, even if the goal be the same, but rather paints an ideal. Indeed, it reads in parts like a socialist manifesto; it beckons us to heed its warning of what we might become, if we don't learn from history and so adapt...

Wells, also, was evidently a fervent advocate of Darwin's Theory of Evolution.

On a final point: as influenced by the film as I was, I was very pleasantly surprised at how different the novel is, in its lack of romance in every sense of the word. There are, in fact, quite a few disturbing passages, which are a far cry from the film adaption.

If you haven't read it yet, prepare yourselves for a wonderful read/ride.


pics courtesy of Wikimedia.